Search Products by Category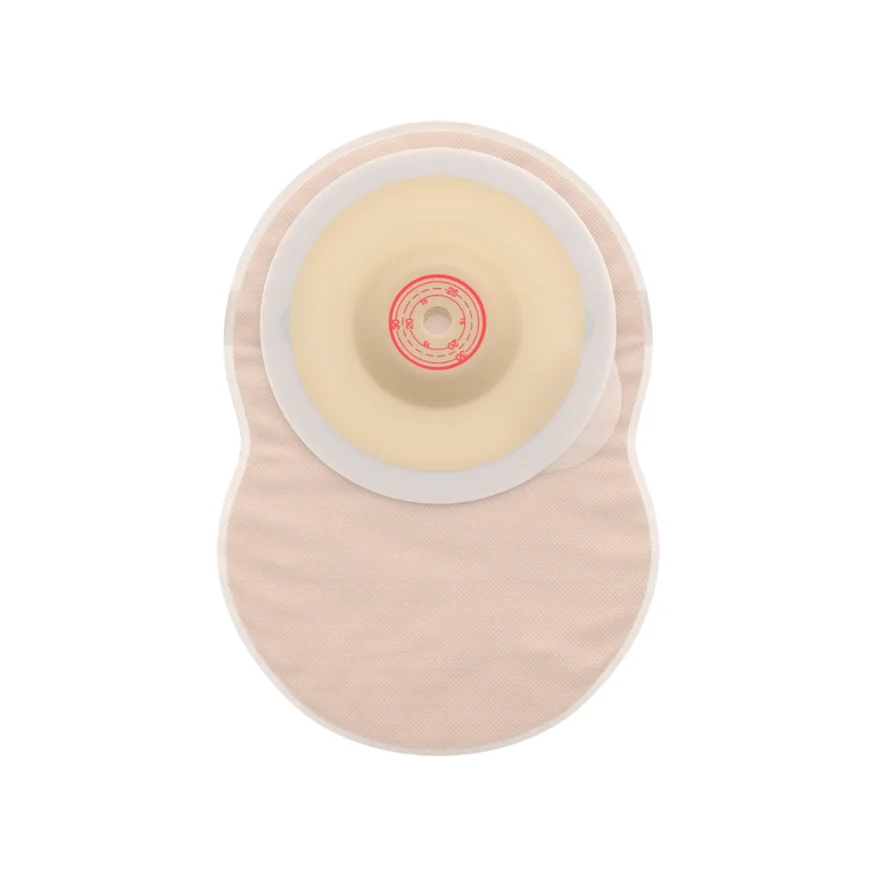 Esteem™+ Flex Convex Closed Pouch
SKUs #421612, #421613 and #421614 are discontinued as of July 31, 2020. To learn more about upgraded replacement product options, call 1-800-422-8811.
As the latest addition to our range of one-piece ostomy solutions, the Esteem+ Flex Convex system combines the comfort and freedom of flexibility with the firmness of convexity.
Key benefits include:
Moves with you – flexible convexity fits to body contours for comfort and easy positioning
Designed for skin health and security – hydrocolloid skin barrier is made to stay firmly in place, helping to minimize leakage. Soft tapered edges also help resist snagging on clothing
Comfort and discretion – soft quiet fabric 
Trust and reassurance – filter on closed pouch helps minimise odours and ballooning
Peace of mind – split-fabric, easy-view window for accurate positioning and observation of the stoma and output
Available in a choice of closed, drainable and urostomy pouches, with a variety of pre-cut and cut-to-fit options to suit a range of stoma shapes and sizes.

The Esteem+ Flex Convex system is available in 3 plateau sizes to accommodate a range of stomas.
Ordering Information

| SKU / Reference | Description | Color | Stoma Size | Convexity Plateau Size | Quantity |
| --- | --- | --- | --- | --- | --- |
| 421612 | Convex V1 Cut-to-fit Closed Pouch | Opaque | 20-43mm (13/16" - 1 11/16") | V1 | 30 eaches in unit |
| 421613 | Convex V2 Cut-to-fit Closed Pouch | Opaque | 20-35mm (3/4-1 3/8") | V2 | 30 eaches in unit |
| 421614 | Convex V3 Cut-to-fit Closed Pouch | Opaque | 20-25mm (3/4-1") | V3 | 30 eaches in unit |

Colostomy

Flush/Retracted Stomas

Retracted Stoma
Guides
Esteem+ Flex Convex Sell Sheet ROW
Printable Materials
Esteem+ Flex Convex Print Ad
Esteem+ Flex Convex Web Banner
For more information or product sample request, get in touch with our team
Contact us