Search Products by Category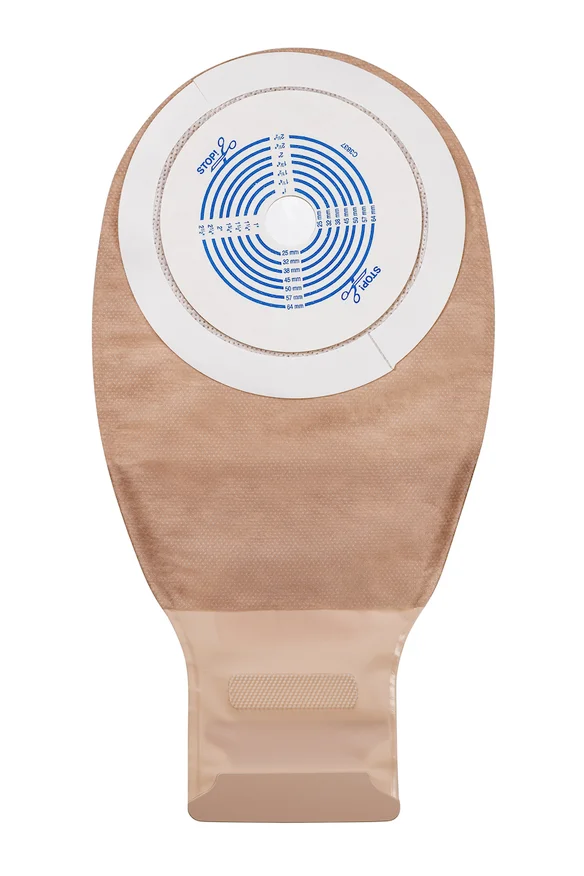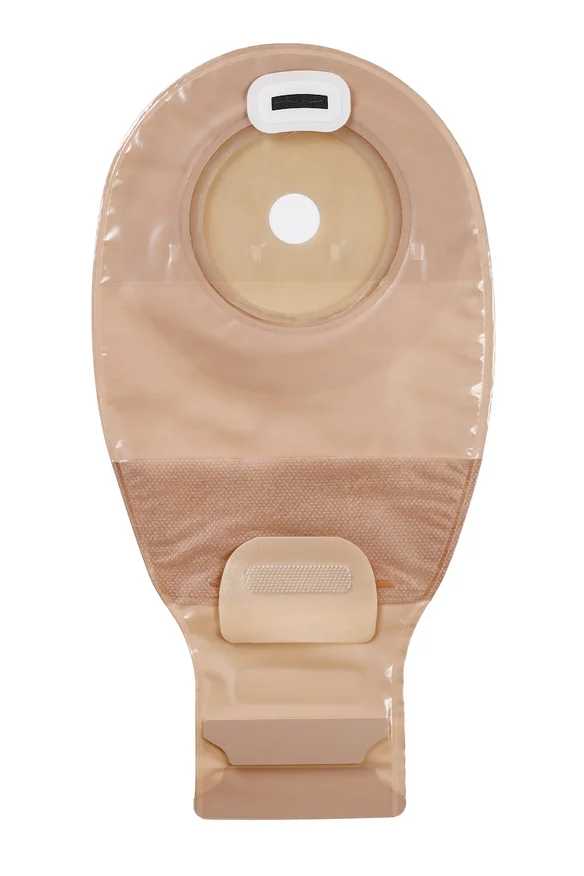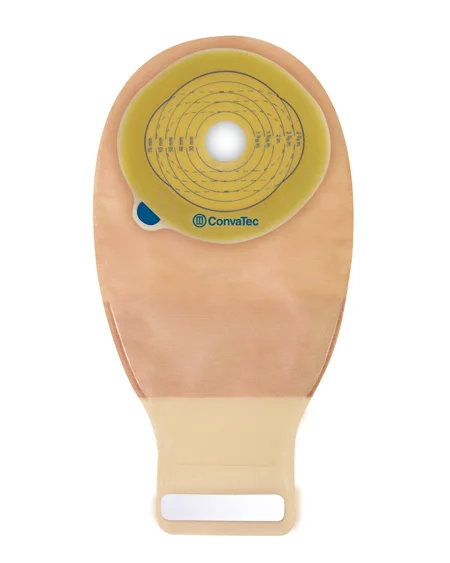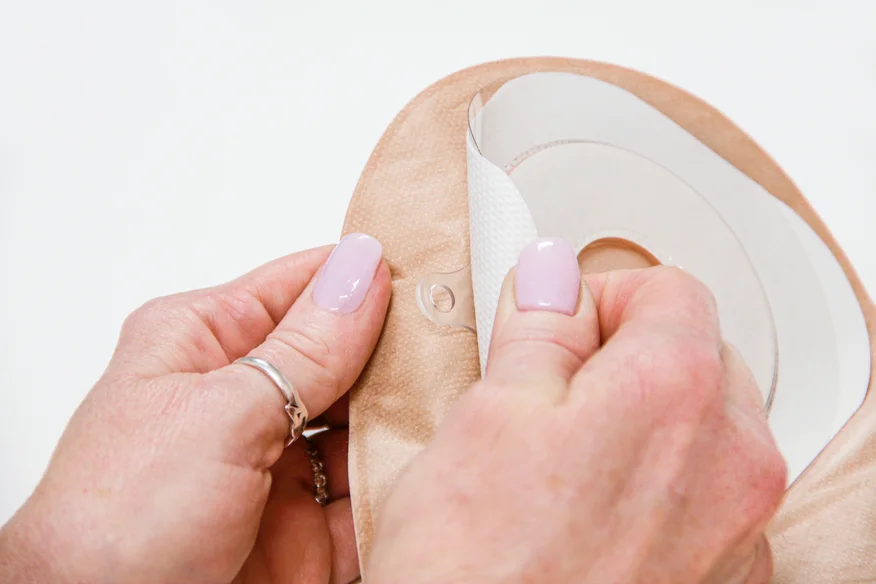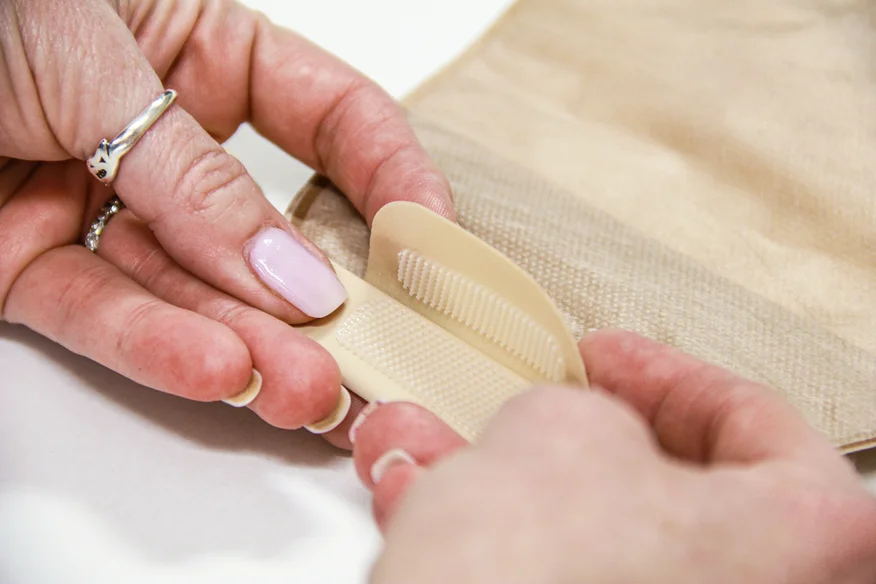 Esteem®+ One-Piece Drainable Pouch
The right adhesive and pouching system supports a healthy bond.
Designed for an active lifestyle, security and more confidence. The one-piece system that's gentle on the skin, while remaining secure and easy to use. Flexible and discreet, the Esteem+ one-piece system is the all-in-one solution that combines the skin barrier and pouch in a single unit, allowing for a simple, secure, and comfortable experience. Available with a modified Stomahesive® or Durahesive Plus® skin barrier that gently adheres to skin and protects it from break down.
The Esteem+ pouching system offers the latest technologies from Convatec including:
A state-of-the art filter with anti-clogging film layer
Soft and quiet materials Convatec's latest pouches and advanced adhesives offer you the security, comfort , and discretion you deserve.
Extended wear Skus 416975 and 416976 now available with updated tail closure and belt tabs. 
Request Sample
Think this product might be right for you? Request your free sample by completing this short form today.
Have questions about living with an ostomy? Call our me+ support team at
1-800-422-8811
today.
Ordering Information

| SKU | HCPCS | Description | Color | Size | Quantity |
| --- | --- | --- | --- | --- | --- |
| 416975 | A4388 | Updated - Extended wear, opaque, Cut-to-Fit, Durahesive Plus® Skin Barrier; 12" pouch with 2-sided comfort panel, InvisiClose™ Tail Closure, filter and belt tabs | Opaque | 19-64mm (¾" - 2½") stoma opening | 10 per box |
| 416732 | A4424 | Pre-Cut, modified Stomahesive® Skin Barrier; 12" pouch with 1-sided comfort panel, InvisiClose® Tail Closure and filter | Transparent | 35mm (1 3/8") stoma opening | 10 per box |
| 416733 | A4424 | Pre-Cut, modified Stomahesive® Skin Barrier; 12" pouch with 2-sided comfort panel, InvisiClose® Tail Closure and filter | Opaque | 35mm (1 3/8") stoma opening | 10 per box |
| 416976 | A4388 | Updated - Extended wear, Cut-to-Fit, Durahesive Plus® Skin Barrier; 12" pouch with 1-sided comfort panel, InvisiClose® Tail Closure, filter and belt tabs | Transparent | 19-64mm (¾" - 2½") stoma opening | 10 per box |
| 416718 | A4424 | Cut-to-Fit, modified Stomahesive® Skin Barrier; 12" pouch with 1-sided comfort panel, InvisiClose® Tail Closure and filter | Transparent | 20-70mm (13/16" - 2¾") | 10 per box |
| 416719 | A4424 | Cut-to-Fit, modified Stomahesive® Skin Barrier; 12" pouch with 2-sided comfort panel, InvisiClose® Tail Closure and filter | Opaque | 60-70mm (13 / 16" - 2¾") stoma opening | 10 per box |
| 416721 | A5061 | Cut-to-Fit, modified Stomahesive® Skin Barrier; 12" pouch with 1-sided comfort panel and InvisiClose® Tail Closure; no filter | Transparent | 60-70mm (13 / 16" - 2¾") stoma opening | 10 per box |
| 416724 | A4424 | Pre-Cut, modified Stomahesive® Skin Barrier; 12" pouch with 1-sided comfort panel, InvisiClose® Tail Closure and filter | Transparent | 25mm (1") stoma opening | 10 per box |
| 416725 | A4424 | Pre-Cut, modified Stomahesive® Skin Barrier; 12" pouch with 2-sided comfort panel, InvisiClose® Tail Closure and filter | Opaque | 25mm (1") stoma opening | 10 per box |
| 416728 | A4424 | Pre-Cut, modified Stomahesive® Skin Barrier; 12" pouch with 1-sided comfort panel, InvisiClose® Tail Closure and filter | Transparent | 30mm (1 13/16") stoma opening | 10 per box |
| 416729 | A4424 | Pre-Cut, modified Stomahesive® Skin Barrier; 12" pouch with 2-sided comfort panel, InvisiClose® Tail Closure and filter | Opaque | 30mm (1 13/16") stoma opening | 10 per box |
| 416736 | A4424 | Pre-Cut, modified Stomahesive® Skin Barrier; 12" pouch with 1-sided comfort panel, InvisiClose® Tail Closure and filter | Transparent | 40mm (1 9/16") stoma opening | 10 per box |
| 416737 | A4424 | Pre-Cut, modified Stomahesive® Skin Barrier; 12" pouch with 2-sided comfort panel, InvisiClose® Tail Closure and filter | Opaque | 40mm (1 9/16") stoma opening | 10 per box |
| 416908 | A5061 | Cut-To-Fit, Double-layer (Stomahesive®, body side; Durahesive®, outer side) Skin Barrier; 14" pouch with 1-sided comfort panel, InvisiClose® Tail Closure; no filter | Transparent | 10-100mm (3/8" - 4") stoma opening | 10 per box |
| 416915 | | Non sterile Cut-To-Fit, Double-layer (Stomahesive®, body side; Durahesive®, outer side) Skin Barrier; 14" pouch with 1-sided comfort panel,  InvisiClose® Tail Closure; no filter | Transparent | 10-100mm (3/8" - 4") stoma opening | 5 per box |
| 416916 | | Sterile Cut-To-Fit, Double-layer (Stomahesive®, body side; Durahesive®, outer side) Skin Barrier; 14" pouch with 1-sided comfort panel,  InvisiClose® Tail Closure; no filter | Transparent | 10-100mm (3/8" - 4") stoma opening | 5 per box |
| 421025 | | Extended Wear InvisiClose™  Opaque Pre-Cut | Opaque | 25mm (1") stoma opening | 10 per box |
| 421026 | | Extended Wear InvisiClose™  Opaque Pre-Cut | Opaque | 28mm (1 1 / 8") | 10 per box |
| 421027 | | Extended Wear InvisiClose™  Opaque Pre-Cut | Opaque | 32mm (1¼") | 10 per box |
| 421028 | | Extended Wear InvisiClose™  Opaque Pre-Cut | Opaque | 35mm (1 3 / 8") | 10 per box |
| 421029 | | Extended Wear InvisiClose™  Opaque Pre-Cut | Opaque | 38mm (1½") | 10 per box |

Colostomy

Ileostomy

Sensitivity

Sensitive Skin

Extended Wear

Daywear

Nightwear

Hospital

Travel

Active

Swimming

Bathing

Intimacy
Guides
Esteem+ PC & CTF Application Card
Printable Materials
me+ Answer Booklets Urostomy
me+ Answer Booklets Ileostomy
me+ Answer Booklets Colostomy
For more information or product sample request, get in touch with our team
Contact us