Search Products by Category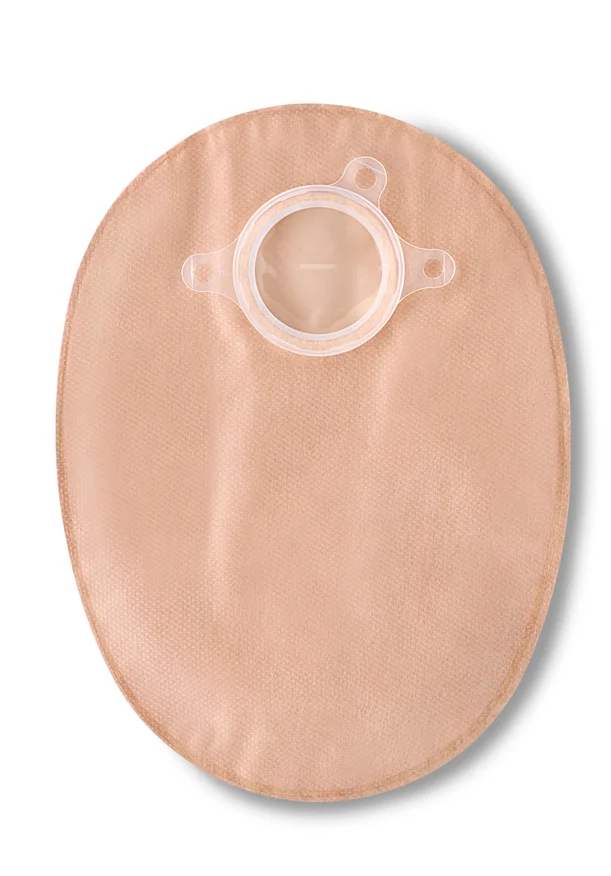 Natura® +Closed-End Pouch
The Natura® + pouches are compatible with Natura® Two-Piece Stoma System which is ConvaTec's most extensive two-piece product line.
The Natura® and Natura® + Systems signal a secure, accurate closure with a series of audible "clicks". A simple snap-off, snap-on design allows users to change the pouch quickly to match activities without removing the baseplate from the skin.
The Natura® + pouching system offers the latest technologies from ConvaTec including:
A state of the art filter with anti-clogging film layers – these prolong the life of the pouch, keep the pouch flat and virtually eliminate odour
Soft and quiet materials – these resist water and dry quickly, the shape is streamlined for added comfort and discretion
ConvaTec's latest pouches combined with Natura® advanced baseplate adhesives offer you the security, comfort, and discretion you deserve.
Sample Request
Please complete the short form below to request a sample. Once received, we will call you to check the product you've selected is appropriate for your needs and note your stoma size.
If you need more stoma care information please call
0800 282 254
for all UK enquiries or
1800 721 721
for all Republic of Ireland enquiries.
Contact us
Ordering Information

| Code | Description | Colour | Stoma Size | Quantity |
| --- | --- | --- | --- | --- |
| 421797 | Small Opaque with Filter and Window | Opaque | 57mm | 30 |
| 421676 | Standard Opaque with Filter and Window | Opaque | 32mm | 30 |
| 421678 | Standard Opaque with Filter and Window | Opaque | 38mm | 30 |
| 421680 | Standard Opaque with Filter and Window | Opaque | 45mm | 30 |
| 421682 | Standard Opaque with Filter and Window | Opaque | 57mm | 30 |
| 421798 | Standard Opaque with Filter and Window | Opaque | 70mm | 30 |
| 421799 | Large Opaque with Filter and Window | Opaque | 38mm | 30 |
| 421800 | Large Opaque with Filter and Window | Opaque | 45mm | 30 |
| 421801 | Large Opaque with Filter and Window | Opaque | 57mm | 30 |
| 421802 | Large Opaque with Filter and Window | Opaque | 70mm | 30 |
| 416406 | Standard Opaque with Filter | Opaque | 45mm | 30 |
| 421803 | Standard Clear with Filter | Clear | 45mm | 30 |
| 421804 | Standard Clear with Filter | Clear | 57mm | 30 |
| 421805 | Standard Clear with Filter | Clear | 70mm | 30 |

Colostomy

After Irrigation

Daywear

Nightwear

Travel

Active

Swimming

Bathing

Intimacy
Guides
Natura Mouldable + Line Application Guide
Natura + Line Application Guide
For more information or product sample request, get in touch with our team
Contact us