Search Products by Category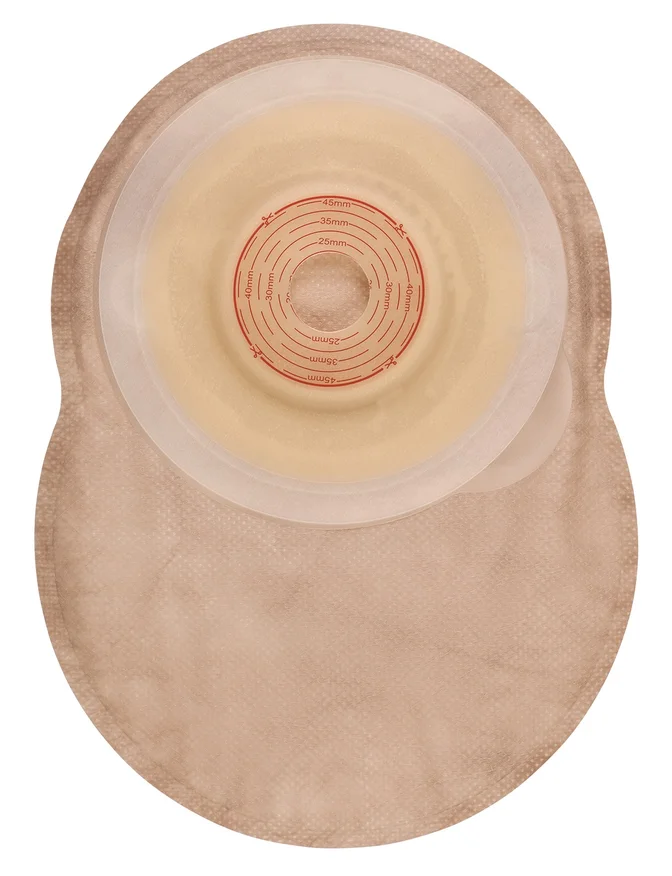 Esteem®+ Soft Convex Closed Pouch
Esteem™ Soft Convex is the latest addition to our range of one-piece convexity solutions. The flexibility of Esteem™ Soft Convex combined with a shallow convexity is designed to be gentle on the skin and deliver comfort.
Choosing the right product and correct convexity is extremely important to help you lead a normal life, whether you are, recovering after surgery or using our products as part of your everyday life.
Including closed, drainable and urostomy pouches the Esteem™ Soft Convex range is designed to be suitable for many users, particularly those who are post op, elderly or have a low BMI.
Ordering Information

| Code | SAS Code | Monthly Allowance | Description | Stoma Size | Quantity |
| --- | --- | --- | --- | --- | --- |
| 422360 | 80211P | 60 | Esteem+ Soft Convex closed cut-to fit V1 | 20-40mm | 30 per box |
| 422361 | 80211P | 60 | Esteem+ Soft Convex closed cut-to fit V2 | 15-40mm | 30 per box |
| 422362 | 80211P | 60 | Esteem+ Soft Convex closed cut-to fit V3 | 10-28mm | 30 per box |
| 422527 | 80211P | 60 | Esteem+ Soft Convex closed pre-cut  V1 | 25mm | 30 per box |
| 422529 | 80211P | 60 | Esteem+ Soft Convex closed pre-cut  V1 | 35mm | 30 per box |
| 422530 | 80211P | 60 | Esteem+ Soft Convex closed pre-cut  V1 | 40mm | 30 per box |
| 422531 | 80211P | 60 | Esteem+ Soft Convex closed pre-cut  V1 | 45mm | 30 per box |
| 422533 | 80211P | 60 | Esteem+ Soft Convex closed pre-cut  V2 | 25mm | 30 per box |
| 422534 | 80211P | 60 | Esteem+ Soft Convex closed pre-cut  V2 | 30mm | 30 per box |
| 422535 | 80211P | 60 | Esteem+ Soft Convex closed pre-cut  V2 | 35mm | 30 per box |
| 422538 | 80211P | 60 | Esteem+ Soft Convex closed pre-cut  V3 | 25mm | 30 per box |
Printable Materials
Esteem Soft Convex Leave Behind
For more information or product sample request, get in touch with our team
Contact us