Search Products by Category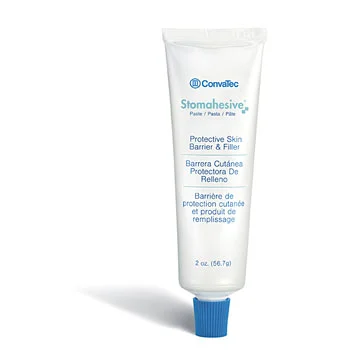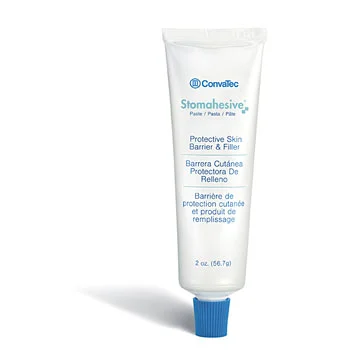 Stomahesive® Paste
Hydrocolloid-based protective skin barrier. Use as a filler in uneven skin surfaces to help increase ostomy system wear-time and protect skin.
Ordering Information
Code
ICC
Code
SAS Code
Monthly Allowance
Description
Stoma Size
Quantity
183910
H3910
3503J
3
Pectin based, protective skin barrier and filler
56.7g (2 oz)
1 per box
Please note: This product does not contain latex.
Please see package insert for complete instructions for use.

Colostomy

Ileostomy

Urostomy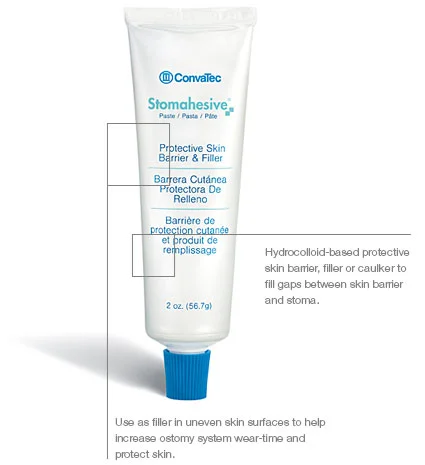 For more information or product sample request, get in touch with our team
Contact us