Search Products by Category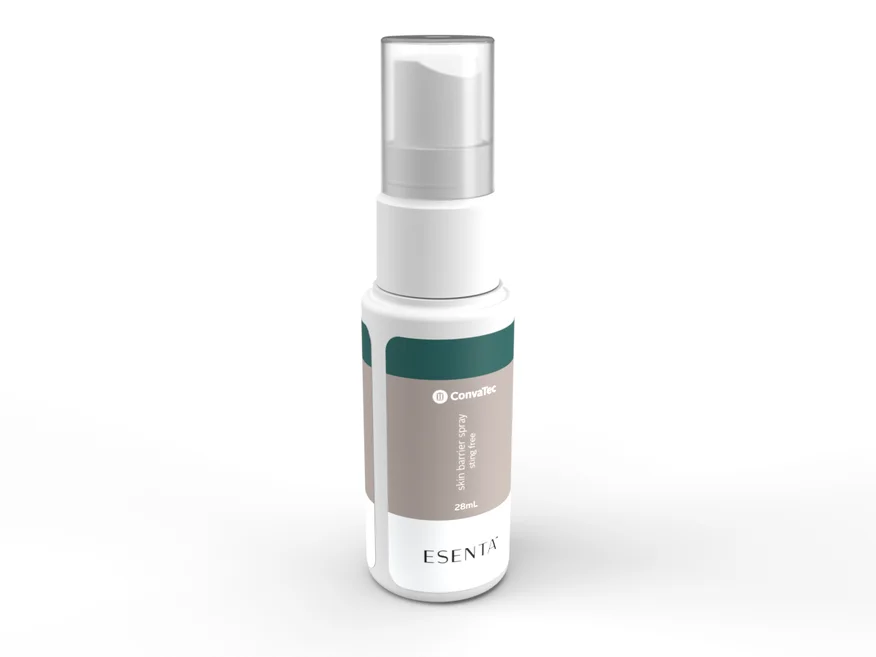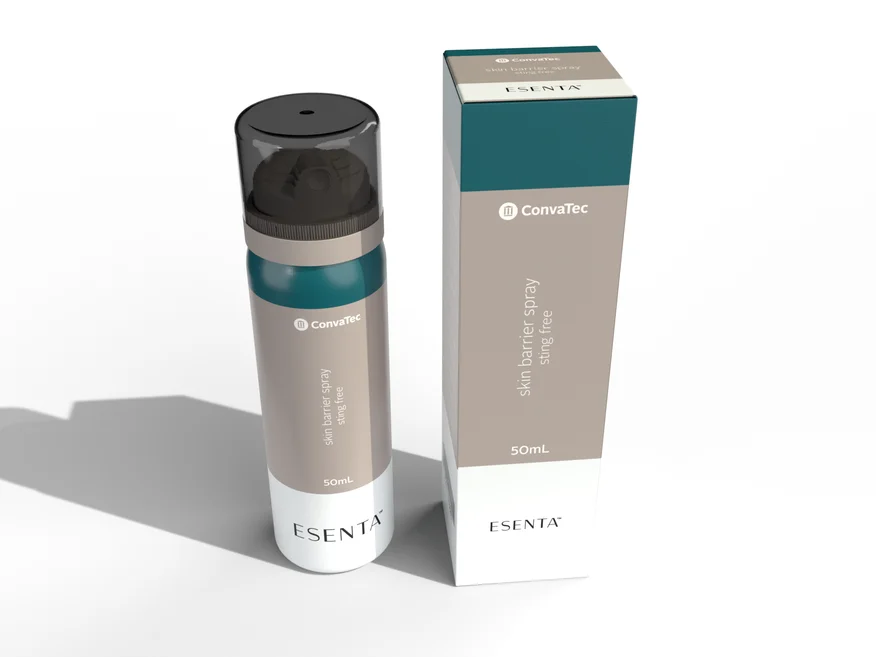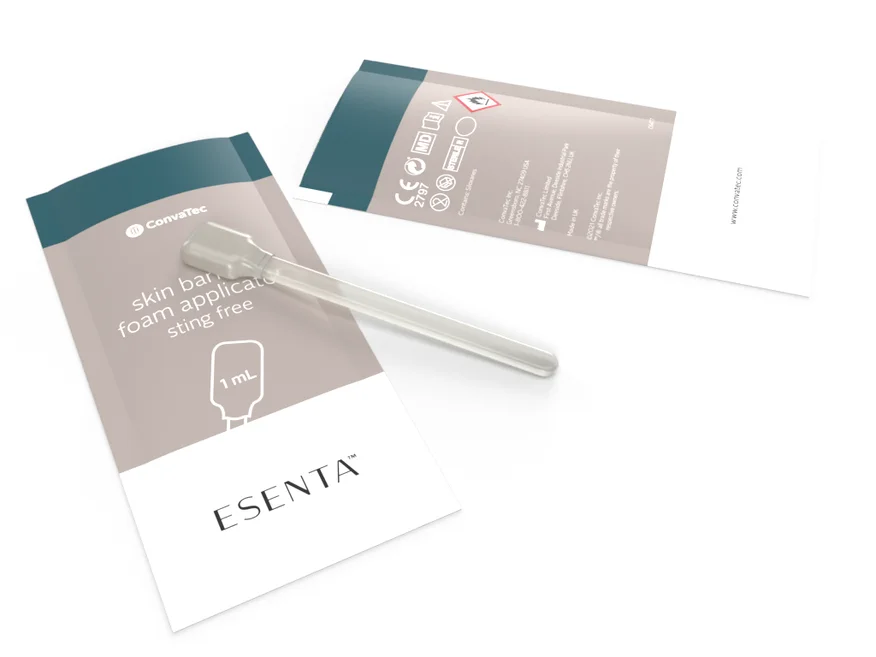 ESENTA™ Sting-Free Skin Barrier
ESENTA™ Sting-Free Skin Barrier creates a breathable barrier on skin that protects skin for up to 72 hours. [1]  It reduces the risk of skin damage and irritation caused by body wastes, enzymes, and adhesives, and is safe and effective even with frequent use.  It is not made with natural rubber latex, is silicone-based, and CHG Compatible. [2]
Reference: 1. Voegeli D, LBF® "No-Sting" Barrier Wipes: Skin Care Using Advanced Silicone Technology. British Journal of Nursing, 2008; Vol. 17: No. 7. 2. Data on file. ConvaTec Inc.
Request Sample
Think this product might be right for you? Request your free sample by completing this short form today.
Have questions about living with an ostomy? Call our me+ support team at
1-800-422-8811
today.
Contact us
Ordering Information

| SKU / Reference | HCPCS | Description | Stoma Size | Quantity |
| --- | --- | --- | --- | --- |
| 423392 | A5120 | ESENTA™ Sting-Free Skin Barrier Wipes | 3 mL each - 25 wipes | 1 |
| 423286 | A4369 | ESENTA™ Sting-Free Skin Barrier Pump Spray | 28 mL pump | 1 |
| 423288 | A4369 | ESENTA™ Sting-Free Skin Barrier Spray | 50 mL spray can | 1 |
| 423283 | A5120 | ESENTA™ Sting-Free Skin Barrier Foam Applicator, Sterile | 1 mL each - 5 applicators | 1 |
| 423284 | A5120 | ESENTA™ Sting-Free Skin Barrier Foam Applicator, Sterile | 1 mL each - 25 applicators | 1 |
| 423287 | A5120 | ESENTA™ Sting-Free Skin Barrier Foam Applicator, Sterile | 3 mL each - 5 applicators | 1 |
| 423285 | A5120 | ESENTA™ Sting-Free Skin Barrier Foam Applicator, Sterile | 3 mL each - 25 applicators | 1 |

Colostomy

Ileostomy

Urostomy

Sensitivity

Sensitive Skin

Large Output

Flush/Retracted Stomas

Retracted Stoma

Daywear

Nightwear

Hospital

Travel

Extended Travel

Active

Bathing
Printable Materials
U.S Esenta Skin Barrier - Application Card
For more information or product sample request, get in touch with our team
Contact us