Search Products by Category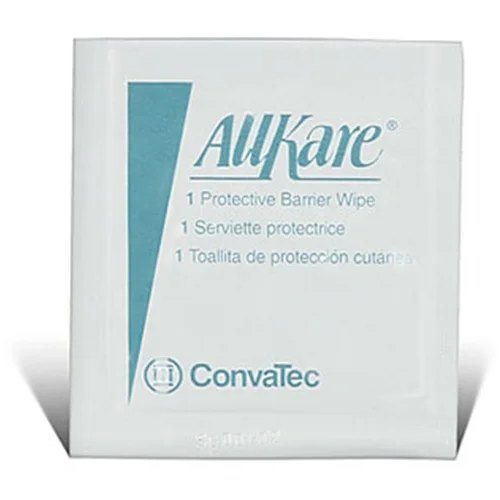 AllKare® Protective Barrier Wipe
AllKare
®
Protective Barrier Wipes create a thin, comfortable film that helps protect against skin stripping and irritation caused by the application and removal of adhesives such as ostomy skin barriers and tapes. Non-water soluble barrier that resists breakdown and "breathes" for greater comfort.
Request Sample
Think this product might be right for you? Request your free sample by completing this short form today.
Have questions about living with an ostomy? Call our me+ support team at
1-800-422-8811
today.
Ordering Information

| SKU | HCPCS | Description | Size | Quantity |
| --- | --- | --- | --- | --- |
| 037439 | A5120 | Protective Barrier Wipe | - | 50 per box |
| 037444 | | Protective Barrier Wipe | - | 100 per box |

Hospital
Guides
Eakin Cohesive® Application Guide
Printable Materials
Living with confidence after colostomy surgery
Living with confidence after ileostomy surgery
Living with confidence after urostomy surgery
For more information or product sample request, get in touch with our team
Contact us