Search Products by Category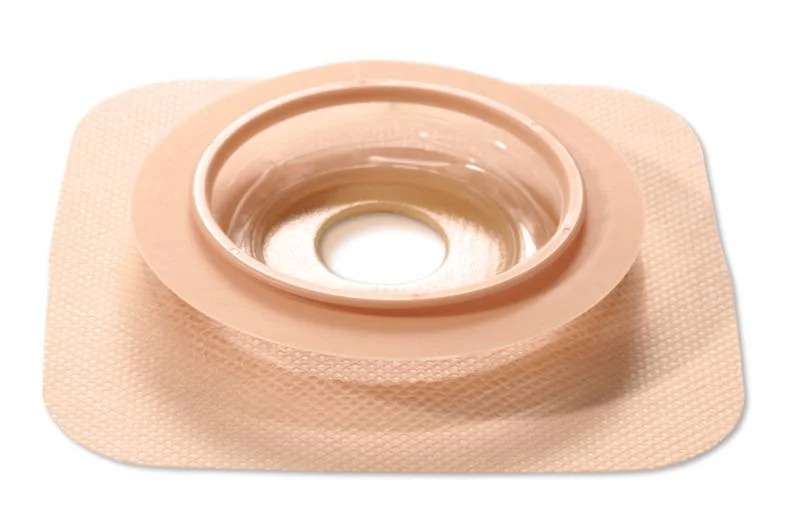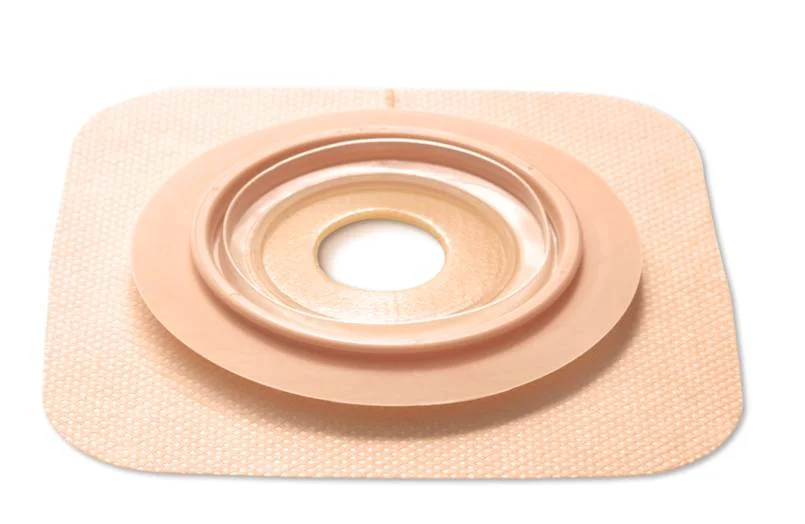 Natura™ Durahesive™ Moldable Skin Barrier with Accordion Flange
The Natura™ Accordion Flange makes pouch application much easier and more comfortable - while delivering the proven skin protection of Moldable Technology.
Request Sample
Think this product might be right for you? Request your free sample by completing this short form today.
Have questions about living with an ostomy? Call our me+ support team at
1-800-422-8811
today.
Ordering Information

| SKU | Description | Color | Size | Quantity |
| --- | --- | --- | --- | --- |
| 421039 | Durahesive™ Skin Barrier with Mold-to-Fit opening, hydrocolloid tape collar, accordion flange | Tan | 57mm (2 ¼") flange; 13-22mm (½" - 7/8") stoma opening | 10 per box |
| 421040 | Durahesive™ Skin Barrier with Mold-to-Fit opening, hydrocolloid tape collar, accordion flange | Tan | 57mm (2 1/4") flange; 22-33mm (7/8" - 1 1/4") stoma opening | 10 per box |
| 421041 | Durahesive™ Skin Barrier with Mold-to-Fit opening, hydrocolloid tape collar, accordion flange | Tan | 70mm (2 3/4") flange; 33-45mm (1 1/4" - 1 3/4") stoma opening | 10 per box |
| 421033 | Stomahesive™ Skin Barrier with Mold-to-Fit opening, hydrocolloid tape collar, accordion flange | Tan | 57mm (2 ¼") flange; 13-22mm (½" - 7/8") stoma opening | 10 per box |
| 421034 | Stomahesive™ Skin Barrier with Mold-to-Fit opening, hydrocolloid tape collar, accordion flange | Tan | 57mm (2 1/4") flange; 22-33mm (7/8" - 1 1/4") stoma opening | 10 per box |
| 421035 | Stomahesive™ Skin Barrier with Mold-to-Fit opening, hydrocolloid tape collar, accordion flange | Tan | 70mm (2 3/4") flange; 33-45mm (1 1/4" - 1 3/4") stoma opening | 10 per box |

Colostomy

Ileostomy

Urostomy

Sensitivity

Sensitive Skin

Maximum Protection

Extended Wear

Daywear

Nightwear

Hospital

Travel

Extended Travel

Swimming

Bathing
Printable Materials
Natura™ Moldable Skin Barrier with Accordion Flange Application Card
Natura™ Moldable Skin Barrier with Accordion Flange Application Card SPANISH
For more information or product sample request, get in touch with our team
Contact us