Search Products by Category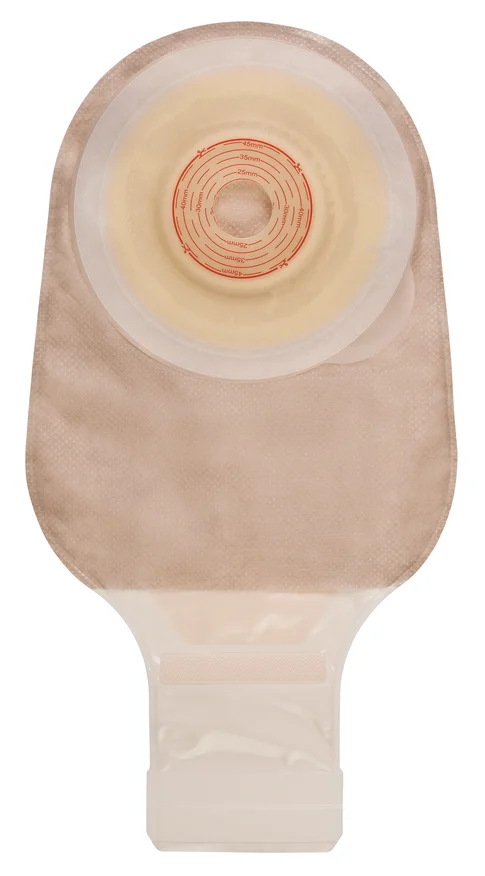 Esteem™+ Soft Convex, Drainable
Esteem+ Soft Convex is the latest addition to our range of one-piece convex ostomy solutions. Esteem+ Soft Convex system combines flexibility with shallow convexity, and is designed to conform well to the body and be comfortable to wear.
The Esteem+ Soft Convex products are available in drainable and urostomy pouch options. Drainable pouches come in 3 cut-to-fit sizes and 5 pre-cut sizes.
Convex | Flexible, Conforms to Body | Designed to Minimize Pressure | Designed to be Skin Friendly
Features include:
• Flexible Convexity: conforms to the body and helps improve the pouch seal
  by minimizing leaks
• Easy-View Window: for accurate positioning and observation
• Filter: may help minimize odors and ballooning
• Safe Seal Clipless Closure: may help make emptying and cleaning easy
• Belt Tabs: attach an ostomy support belt for added security
Request Sample
Think this product might be right for you? Request your free sample by completing this short form today.
Have questions about living with an ostomy? Call our me+ support team at
1-800-422-8811
today.
Ordering Information

| SKU | Description | Color | Size | Quantity |
| --- | --- | --- | --- | --- |
| 422363 | Esteem+ Soft Convex, Drainable, Cut-to-Fit V1 | Opaque | 20-47MM (3/4 - 1 7/8 in) | 10 eaches in unit |
| 422364 | Esteem+ Soft Convex, Drainable, Cut-to-Fit V2 | Opaque | 15-40MM (3/5 - 1 3/5 in) | 10 eaches in unit |
| 422365 | Esteem+ Soft Convex, Drainable, Cut-to-Fit V3 | Opaque | 10-28MM (3/8 - 1 1/8 in) | 10 eaches in unit |
| 422539 | Esteem+ Soft Convex, Drainable, Pre-Cut V1 | Opaque | 25mm | 10 eaches in unit |
| 422540 | Esteem+ Soft Convex, Drainable, Pre-Cut V1 | Opaque | 30mm | 10 eaches in unit |
| 422541 | Esteem+ Soft Convex, Drainable, Pre-Cut V1 | Opaque | 35mm | 10 eaches in unit |
| 422545 | Esteem+ Soft Convex, Drainable, Pre-Cut V2 | Opaque | 25mm | 10 eaches in unit |
| 422546 | Esteem+ Soft Convex, Drainable, Pre-Cut V2 | Opaque | 30mm | 10 eaches in unit |

Colostomy

Ileostomy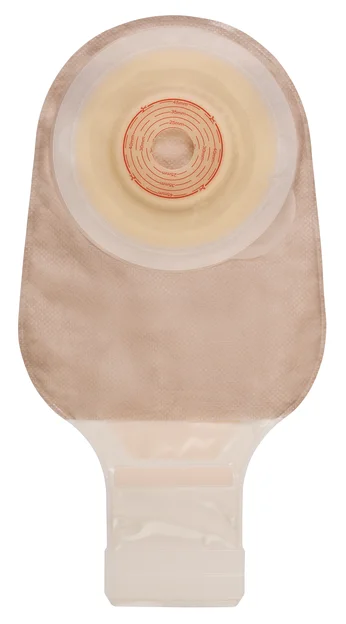 Guides
Esteem + Soft Convex Sell Sheet
Printable Materials
Esteem + Soft Convex Sell Sheet
Esteem + Portfolio One-Piece Convexity Sales Aid
Esteem + Flex and Soft Convex Application Card
For more information or product sample request, get in touch with our team
Contact us