Our Accessories
Our ostomy accessories are designed to provide you with a range of solutions to protect your skin, control odor and ensure your bond to your ostomy system remains strong.
;
;
Leak Protection
Create the ultimate healthy bond using our protective seals and pastes to customize your ostomy care.
;
Sting Free Skincare
Esenta™ Sting Free Skincare provides a range of adhesive removers and skin barriers to enhance your ostomy skincare routine
;
Odor Control
Controlling ostomy odor can be key to helping you live your life to the fullest.
Leak Protection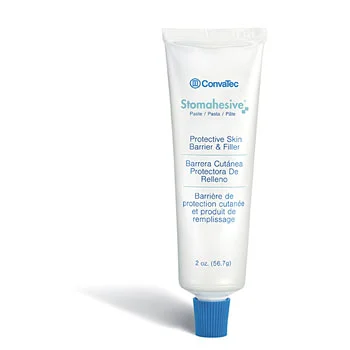 Stomahesive® Paste
Hydrocolloid-based protective skin barrier. Use as a filler in uneven skin surfaces to help increase ostomy system wear-time and protect skin.
View product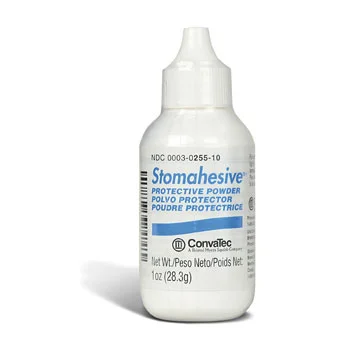 Stomahesive® Protective Powder
Stomahesive® Protective Powder intends to absorb moisture and protect skin from damage. The powder also helps to extend the life of the skin barrier/wafer. To find out more about tips and tricks for your patients or for yourself, contact the me+ ostomy nurse team for free at 1-800-422-8811 or cic@convatec.com.
View product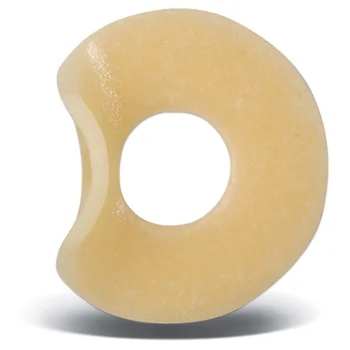 eakin Cohesive® Accessories
Designed to help you have less leaks and healthier skin. eakin Cohesive® Seals help prevent leaks and skin irritation by forming an absorptive barrier around your stoma. eakin Cohesive® Seals can be molded to a variety of shapes to help prevent leakage around the stoma by acting as filler for uneven skin surfaces. eakin Cohesive Slims®, Your Everyday Seal For everyday skin protection and security For frequent pouch changes Small eakin Cohesive® Seals, The Extra Protector To provide maximum skin protection For those with high fluid content Large eakin Cohesive® Seals, Greatest Coverage To cover a large area of peristomal skin For complex skin problems or unevenskin surfaces eakin Cohesive StomaWrap™, Your Time Saver For large or oval shaped stomas For those with limited dexterity
View product
Sting Free Skincare
ESENTA™ Sting-Free Skin Barrier
• Creates a breathable barrier on skin• Protects skin for up to 72 hours [1]• Reduces the risk of skin damage and irritation caused by body wastes, enzymes, and adhesives• Safe and effective even with frequent use• Not made with natural rubber latex • Silicone-based• CHG Compatible [2] Reference: 1. Voegeli D, LBF® "No-Sting" Barrier Wipes: Skin Care Using Advanced Silicone Technology. British Journal of Nursing, 2008; Vol. 17: No. 7. 2. Data on file. ConvaTec Inc.
View product
ESENTA™ Sting Free Adhesive Remover
• For fast and easy adhesive release• Reduces painful skin stripping and skin damage• Quickly removes all adhesive residue• Feels silky and smooth, no residue left behind• Not made with natural rubber latex • 100% Silicone-Based• CHG Compatible [1] Reference: 1. Data on file. ConvaTec Inc.
View product
Odor Control
Diamonds™ Gelling and Odor Control Sachets
Request Free Sample Diamonds™ Gelling Sachets with ActiveOne™ Odor Control solidify liquid contents and reduce or eliminate excess gas, enabling the user to achieve a flatter, more discreet pouch. Not only does this result in greater comfort, but users often find that Diamonds™ sachets help prevent leakage and sleep disruptions caused by the need to drain or release gas. For ileostomy or liquid stool output, not indicated for urostomy (urine). Each jar includes 100 sachets. Sachets are not to be opened; they are to be placed directly into the opening of an empty ostomy pouch. For full details, please read the Instruction for Use insert. Frequently Asked Questions
View Product
Sign up for me+™ and get back to doing all the things that make you, YOU.
Living with an ostomy can take the right education and support. We make sure you don't have to figure it out alone by giving you full access to a team of ostomy specialists and nurses who can answer your questions, offer advice and provide product samples.
Sign up for me+