Search Products by Category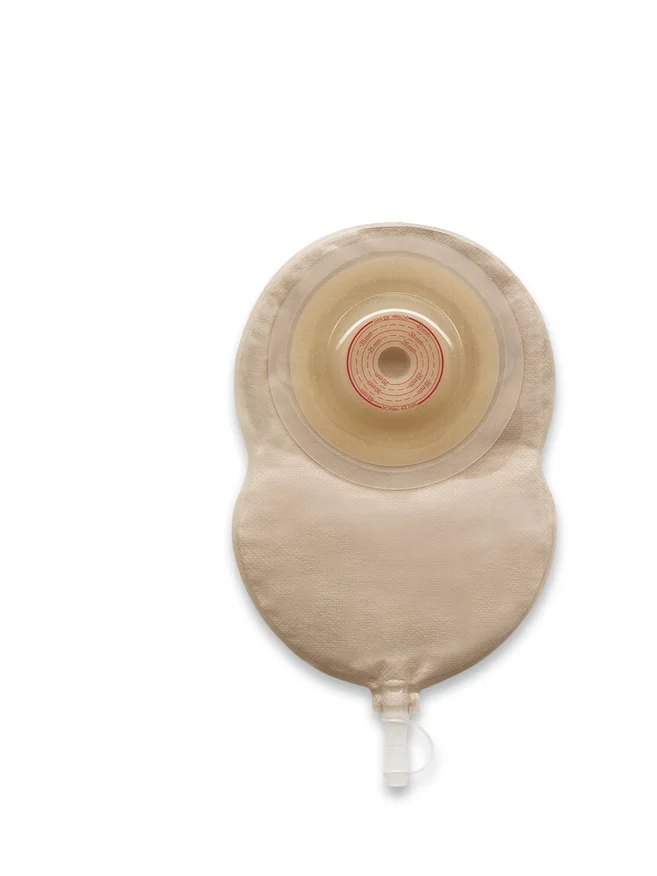 Esteem™+ Flex Convex
1 Piece Flexible Convex Closed Pouch
Ordering Information

| Code | Description | Size | Quantity |
| --- | --- | --- | --- |
| 422158 | Convex V0 Cut-to-fit Closed Pouch | 20-57mm | 30 |
| 421612 | Convex V1 Cut-to-fit Closed Pouch | 20-43mm | 30 |
| 421613 | Convex V2 Cut-to-fit Closed Pouch | 20-35mm | 30 |
| 421614 | Convex V3 Cut-to-fit Closed Pouch | 20-25mm | 30 |
| 422159 | Convex V0 Cut-to-fit Drainable Pouch | 20-57mm | 10 |
| 421615 | Convex V1 Cut-to-fit Drainable Pouch | 20-43mm | 10 |
| 421616 | Convex V1 Pre-cut Drainable Pouch | 25mm | 10 |
| 421617 | Convex V1 Pre-cut Drainable Pouch | 30mm | 10 |
| 421618 | Convex V1 Pre-cut Drainable Pouch | 35mm | 10 |
| 421619 | Convex V2 Cut-to-fit Drainable Pouch | 20-35mm | 10 |
| 421620 | Convex V2 Pre-cut Drainable Pouch | 25mm | 10 |
| 421621 | Convex V2 Pre-cut Drainable Pouch | 30mm | 10 |
| 421622 | Convex V3 Cut-to-fit Drainable Pouch | 20-25mm | 10 |
| 421623 | Convex V1 Cut-to-fit Urostomy Pouch | 10-43mm | 10 |
| 421624 | Convex V1 Pre-cut Urostomy Pouch | 15mm | 10 |
| 421625 | Convex V1 Pre-cut Urostomy Pouch | 20mm | 10 |
| 421626 | Convex V2 Cut-to-fit Urostomy Pouch | 10-35mm | 10 |
| 421627 | Convex  V2 Pre-cut Urostomy Pouch | 15mm | 10 |
| 421628 | Convex V3 Cut-to-fit Urostomy Pouch | 10-25mm | 10 |
| 421629 | Convex V3 Pre-cut Urostomy Pouch | 15mm | 10 |
As the latest addition to our range of one-piece ostomy solutions, the Esteem™+ Flex Convex system combines the comfort and freedom of flexibility with the firmness of convexity.
Key benefits include:
• Moves with you – flexible convexity fits to body contours for comfort and easy positioning
• Designed for skin health and security – hydrocolloid skin barrier is made to stay firmly in place, helping to minimise leakage. Soft tapered edges also help resist snagging on clothing
• Comfort and discretion – soft quiet fabric
• Trust and reassurance – filter on closed pouch helps minimise odours and ballooning
• Peace of mind – split-fabric, easy-view window for accurate positioning and observation of the stoma and output
The Esteem™+ Flex Convex system is available in a choice of closed, drainable and urostomy pouches, with a variety of pre-cut and cut-to-fit options.
There are 3 plateau sizes available to accommodate a range of stomas and abdomens.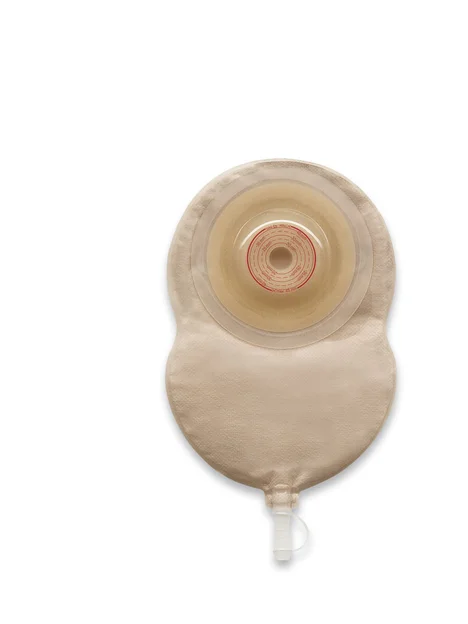 Printable Materials
Esteem+ Flex Convex Sell Sheet Europe
Esteem+ Flex Convex Print Ad Europe