Little Ones™ Natura® Two-Piece Urostomy Pouch
With ConvaTec's Little Ones™ System, finding the right stoma system is elementary. Each product has been specially designed to comfortably fit a child's unique body contours. All Little Ones™ products are flexible, durable and easy to remove.
Code

S7850

Description

1-sided comfort panel, with fold-up tap, 32mm coupling size

Size

-

Quantity

5 per box
Coupling ring provides audible click confirming secure connection to skin barrier.
Anti-Reflux Value prevents urine from returning to top of pouch around the stoma.
Available with bendable tap.

Colostomy

Ileostomy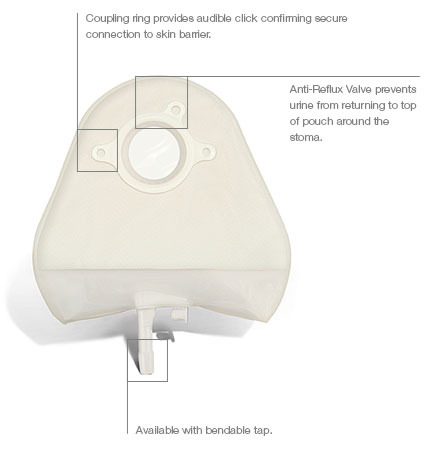 New & Featured Stoma Products