Skin and Wound Bed Preparation
;
2-6% of the world's population suffers from
slow or non-healing wounds.

1

At  Convatec, we believe Wound Hygiene is the way forward in resolving hard-to-heal wounds. And with our product range, including our AQUACEL® Dressings portfolio, with innovative Hydrofiber® Technology, we aim to provide healthcare professionals with the most effective dressing solutions.
Our Skin and Wound Bed Preperation Product Portfolio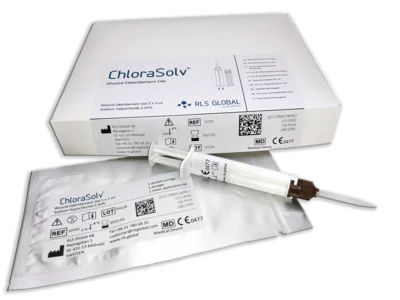 ChloraSolv®
ChloraSolv® Wound Debridement Gel is a new and unique technology for convenient, effective and gentle wound debridement of patients with hard-to-heal lower leg and diabetic foot ulcers. ChloraSolv® is based on a unique hypochlorite technology consisting of a two-component system
Read more

GranuGEL® Gel
GranuGEL® Gel is a clear, viscous hydrogel. It is indicated for the management of partial and full-thickess wounds, ideally as a filler for dry cavity wounds to provide a moist healing environment.
Read more
Join the Wound Hygiene movement:
We are on a mission to change the standard of care for hard-to-heal wounds
Find out more
;
Access our Clinical Capability Framework
Find out more
;
Listen to our Wound Hygiene Podcast
Find out more
;
You might be interested in...
1. Murphy C, Atkin L, Swanson T, Tachi M, Tan YK, Vega de Ceniga M, Weir D, Wolcott R. International consensus document. Defying hard-to-heal wounds with an early antibiofilm intervention strategy: Wound Hygiene. J Wound Care 2020; 29(Suppl 3b):S1–28