Stomahesive® Paste
Hydrocolloid-based protective skin barrier. Use as a filler in uneven skin surfaces to help increase ostomy system wear-time and protect skin.
Code

183910

ICC<br />Code

H3910

SAS Code

3503J

Monthly Allowance

3

Description

Pectin based, protective skin barrier and filler

Size

56.7g (2 oz)

Quantity

1 per box
Please note: This product does not contain latex.
Please see package insert for complete instructions for use.

Colostomy

Ileostomy

Urostomy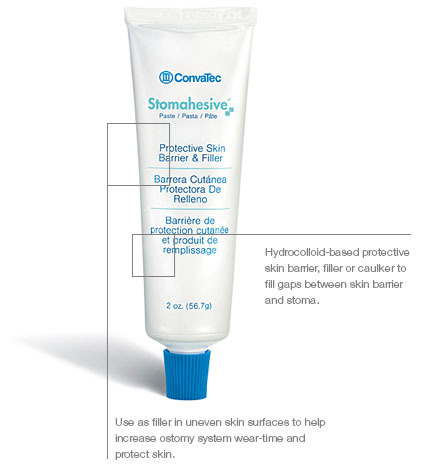 New & Featured Stoma Products