Stomadress® One-Piece Drainable Pouch
A lightweight, flexible, one-piece system, Stomadress® combines the skin barrier and the pouch into one simple, easy-to-manage system. Pouch allows for draining.
Code

650803

ICC<br />Code

650803

SAS Code

3636J

Monthly Allowance

30

Description

Cut-to-fit, Stomahesive®, with 1-sided comfort panel, tail clip

Colour

Transparent

Size

8-100mm (5⁄16" - 4")

Quantity

10 per box
Please note: This product does not contain latex.
Please see package insert for complete instructions for use.

Ileostomy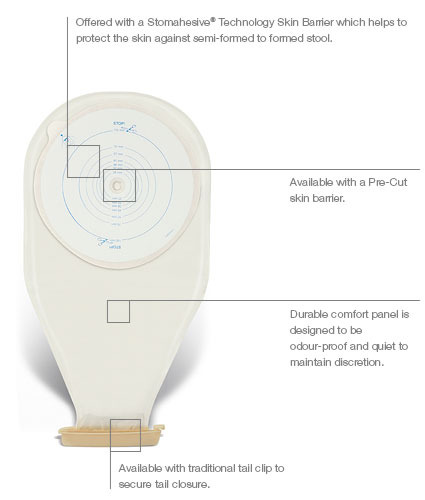 New & Featured Stoma Products