Our Accessories
Our ostomy accessories are designed to provide you with a range of solutions to protect your skin, control odour and ensure your bond to your ostomy system remains strong.
Leak Protection
Create the ultimate healthy bond using our protective seals and pastes to customise your ostomy care.
Sting Free Skincare
Esenta™ Sting Free Skincare provides a range of adhesive removers and skin barriers to enhance your ostomy skincare routine
Odor Control
Controlling ostomy odor can be key to helping you live your life to the full.
Leak Protection
Stomahesive® Paste
Hydrocolloid-based protective skin barrier. Use as a filler in uneven skin surfaces to help increase ostomy system wear-time and protect skin.
View product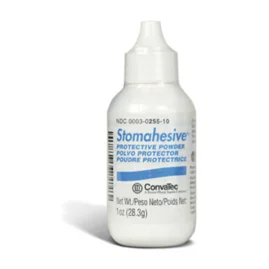 Stomahesive® Protective Powder
Helps form a protective barrier for excoriated or weeping skin.
View product