Before Surgery
Ostomy surgery can be a challenging experience. Convatec wants to provide products that fit right and work best for you, with unmatched support and services.
Surgery Information
How is a Stoma Surgically Created?
A stoma provides an alternative path for urine or faecal waste to leave your body.
Find out More
Preparing for Ostomy Surgery
Ostomy surgery may seem overwhelming and a bit scary, but we can help you get ready–physically and mentally.
Learn More
Ostomy Types
Colostomy, Urostomy or Ileostomy, we've got all the information you need.
Learn More
3 Primary Types Of Ostomy Surgery
What to Expect
At Your Pre-Surgery Visit
"It's normal to wonder how ostomy surgery will change your life. We'll help you prepare with good questions to ask your healthcare team."
Find out More
In the Hospital
Need to know more about your ostomy type? What's a stoma? Not sure why a healthy stoma is critical in your new life? The facts you need are here.
Find out More
Immediate Weeks Following Surgery
After your surgery, you may have questions about many things: diet, clothing, returning to work, intimate relations, etc. Here is a starter list of questions you may want to ask your healthcare professional.
Find out More
Enrol in me+™
Learning how to live fully with an ostomy takes education, resources and support. And with me+, we make sure you don't have to work it out on your own.
Enroll here
New & Featured Ostomy Products /*Some ostomy products by Rx only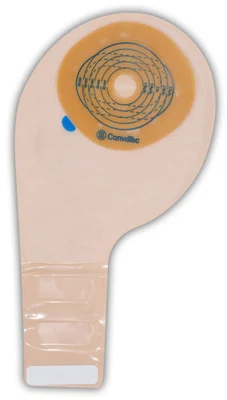 Esteem® One-Piece Drainable Pouch
The one-piece system that's gentle on the skin, while remaining secure and easy to use! Flexible and discreet due to its ergonomic design, the Esteem® one-piece system is the all-in-one solution that combines the skin barrier and pouch in a single unit, allowing for a simple, secure, and comfortable experience. Available with Stomahesive® technology that gently adheres to skin and protects skin from breaking down.
Sample This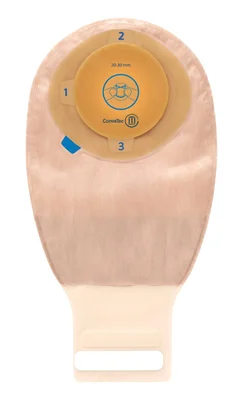 Esteem™ + One-Piece Mouldable Drainable Pouch
Esteem™ + One-Piece Pouch: The first-ever one-piece pouch with Mouldable Technology combines the convenience of a one-piece with clinically-proven skin and leak protection. The thin, flexible design is made to move with the body. Easy to apply and remove, this unique pouch offers a soft comfort panel, advanced filter and an easy-view window on the front of the pouch.
Sample This